---
Location
2505 Fitzhugh Ave Dallas, TX 75204
---
Description
• 600 SF In-line Space Available
• 1,500 SF End Cap Available – 2nd Gen
Restaurant
• Located just minutes from downtown
Dallas on Fitzhugh Avenue, just east of
Highway 75.
• Situated in a dense infill location in
the heart of a thriving multi-family
development corridor.
• Near Uptown, Henderson Avenue, the
Katy Trail, Lower Greenville, West Village
and the Park Cities.
• Current tenants include El Come Taco,
TransDental, Cricket Wireless, Unique
Beauty Salon and Eco Cleaners.
---
Contact Us About This Property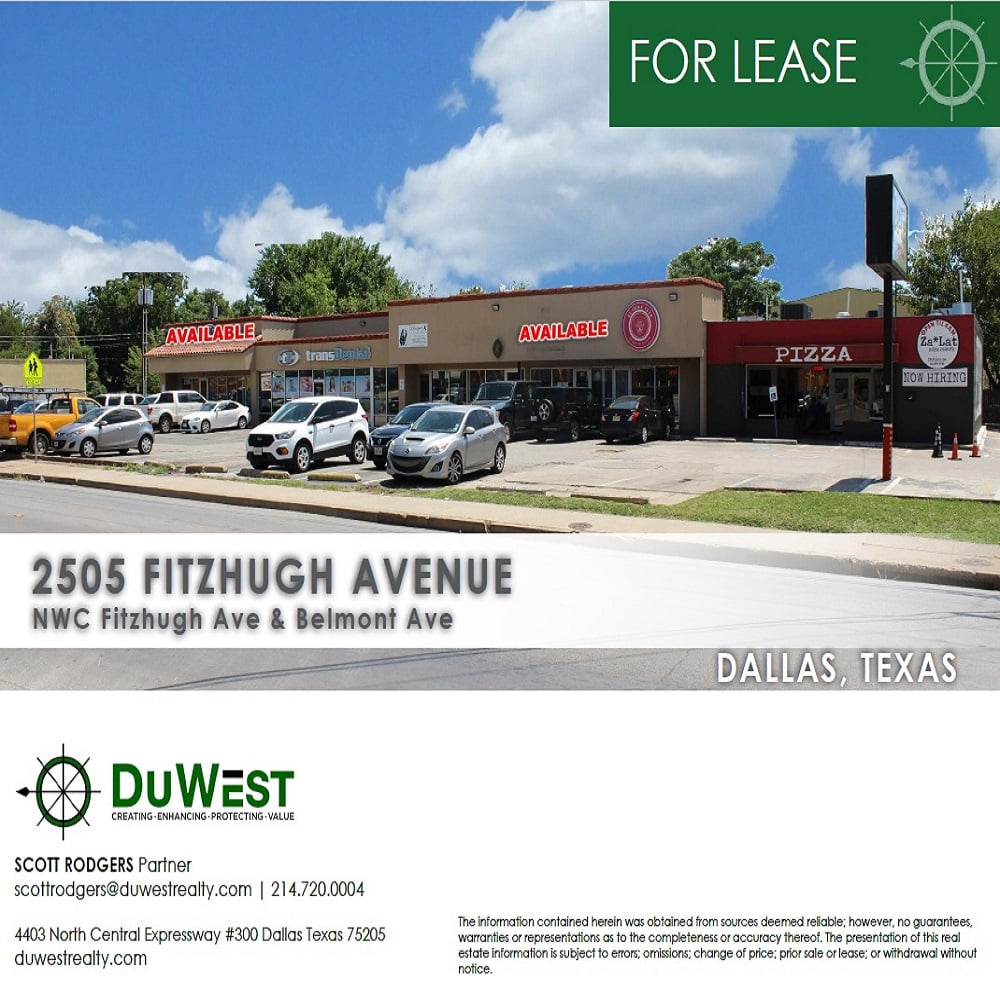 2505 Fitzhugh Ave
2505 Fitzhugh Ave Dallas, TX 75204